Welcome to Ameri-Treats!
When we say one ingredient – we mean it. Our unique, patent-pending treats are made from U.S. farm- raised chicken, fit for human consumption, but made for your beloved pets.
Actually, when you consider the process that goes into making Ameri-Treats, you could say it's really two ingredients – white meat chicken breast and…love!
Conscientious Pet Owners Choose Ameri-Treats
Like you, we are conscientious pet owners and we love and cherish our pets. We think they should have the very best nutrition possible and when we discovered what was actually in some of those other pet products claiming to be "all natural," we were heartsick. Ingredients like hard-to-pronounce fillers – all harmful to your pets. We knew there was definitely room for improvement and that's why we created Ameri-Treats – for the love of pets, and the peace of mind of pet parents everywhere!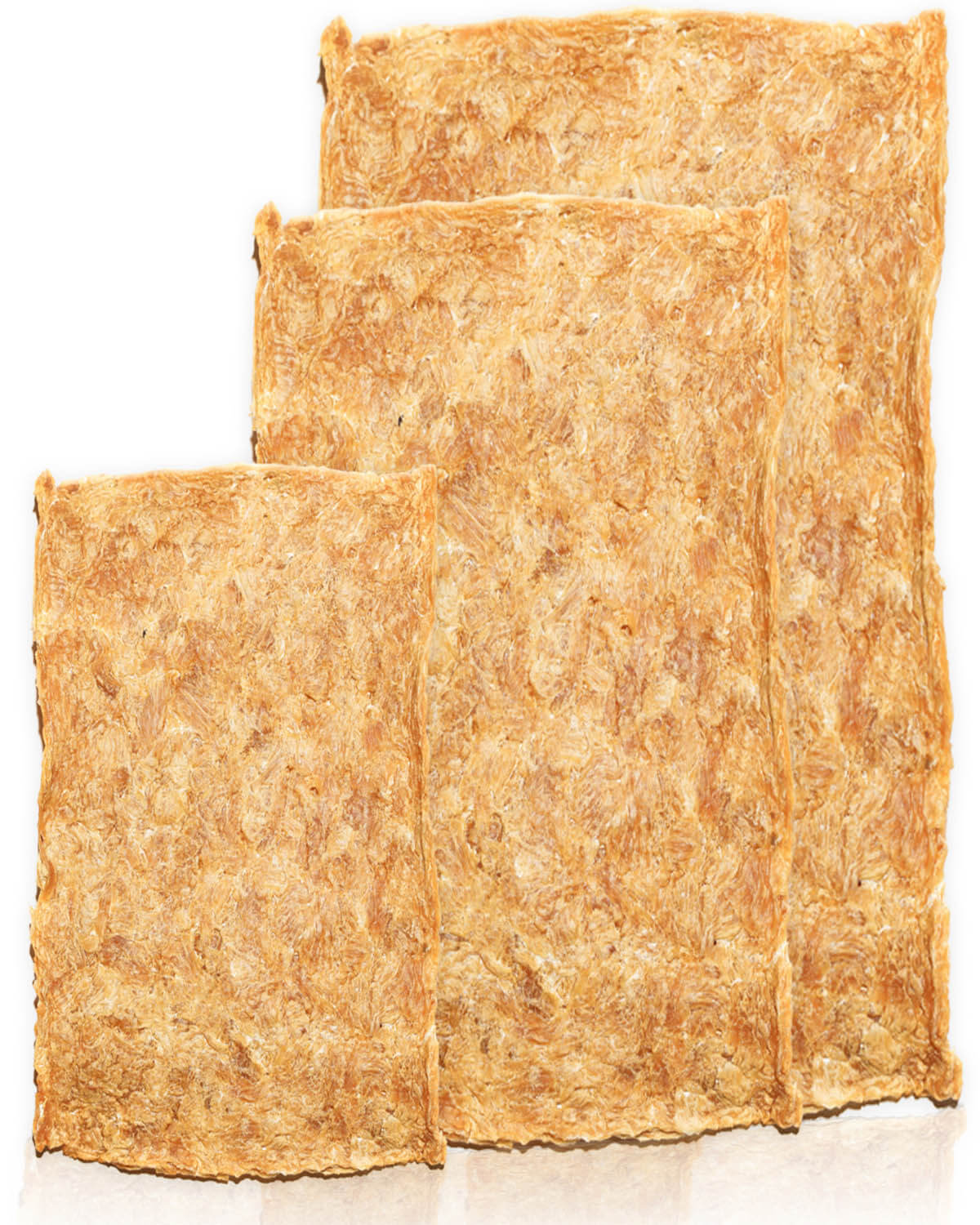 No preservatives or additives, ever!
At Ameri-Treats, our goal is to provide you with a truly complete and balanced natural dog treat diet that will help your pets thrive.
No artificial preservatives, colors, or flavors are used in any of our chicken treats.
No antibiotics or hormones are added, ever!
No bones, fat, skin, salts, oils, chemicals or fillers of any kind are used.
ONLY the best for your pets!
Your pets deserve only the best, and guess what – they know the difference and go crazy for their favorite tasty, crunchy treat! Ameri-Treats doesn't size discriminate, either! Our easily breakable, easily digestible one-ingredient formula is perfect for small to large-sized dogs. And of course, anything a dog can do, a cat thinks it can do better, so cats love Ameri-Treats, too!
One Ingredient - We Mean It
100% Chicken Breast – the ONE simple ingredient
Patent Pending
Low in fat
Highly nutritious
High in protein
Great for dogs and cats
Our Promise
Whether you're a pet owner, groomer, dog trainer, or distributor of wholesome pet products – we invite you to try our product, risk-free. We offer a full refund on all of our products because we are confident that our all-natural, human-quality, one-ingredient treats are 'paws down' – the absolute best! Let your dogs and cats be the judge and place your order today.
Place Your Order
Our Products
100% Natural! Made from Human Grade Chicken
Subscribe & Save 15%
How it Works
Give our Ameri Treats a try! Satisfaction Guaranteed, cancel anytime.

Pick your Ameri Treats bag size

Expedited shipping delivered to you door
Give you per Ameri Teats! Satisfaction Guaranteed!
SATISFACTION GUARANTEED
It is extremely important to us that every pet parent is happy with their Ameri Treat experience, which is why we have a 100% satisfaction guarantee on all of our products.
If you are not completely satisfied with Ameri Treat, simply save the unused portion, together with the proof of purchase and contact us.
Hear what other pet owners are saying about Ameri Treats!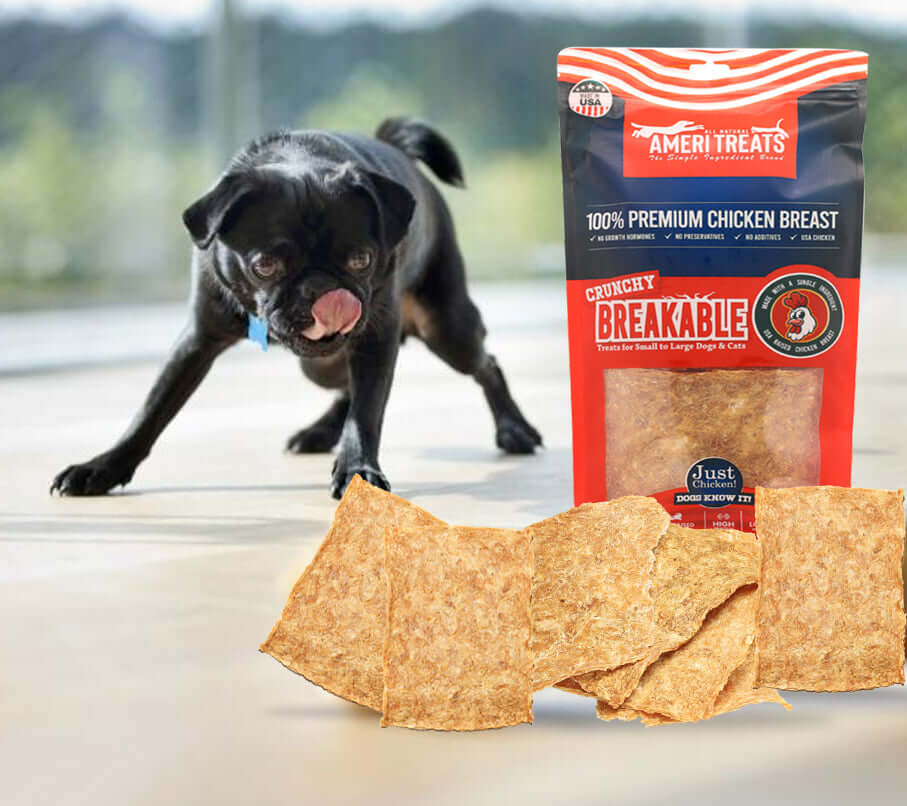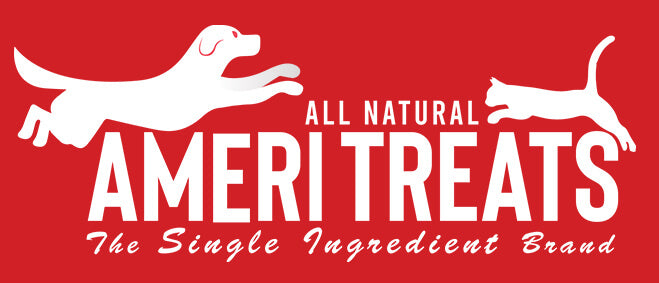 Make The Difference
At AMERI-TREATS, we provide quality pet foods you can rely on for the freshness and quality your pets deserve.
Pets that are overweight, diabetic, allergic to food, have gastrointestinal disorders, or have a restricted diet may benefit from eating our quality products made with one natural ingredient. Not to mention, we lock in freshness, smell, and taste that cats and dogs crave!
Ameri-Treats for Cats and Dogs: Smells like chicken (because it is). Tastes like chicken (because it is). Feels like love.

Hear what other pet owners are saying about Ameri Treats!